This is not my horse, she belongs to a friend of mine:
Nightingales Cyss (Out of Cyte x Ridvan Nightingale) is a gorgeous AHA registered 2008 Anglo-Arabian (3/4 Arabian) mare. "Lily" has been bred to become an ELITE competitor in the Sport Horse arena. She is out of an inspected and approved German Warmblood breeding program. She has siblings competing internationally in Dressage and Eventing with great success and she will undoubtedly follow in their hoofprints. Lily is a very level-headed mare, she is extremely smart and willing and a joy to handle and work with. Lily is currently being started under saddle and price will increase as training continues. She has had 3 rides at the walk and is doing EXCELLENT. Very calm and relaxed with a rider on her back, listens and accepts the bit very well. She is a very smart filly.
Asking $7,500. Price consideration to a SHOW HOME.
15 HH
Sweepstakes Nominated
Please contact for more information.
Thank you!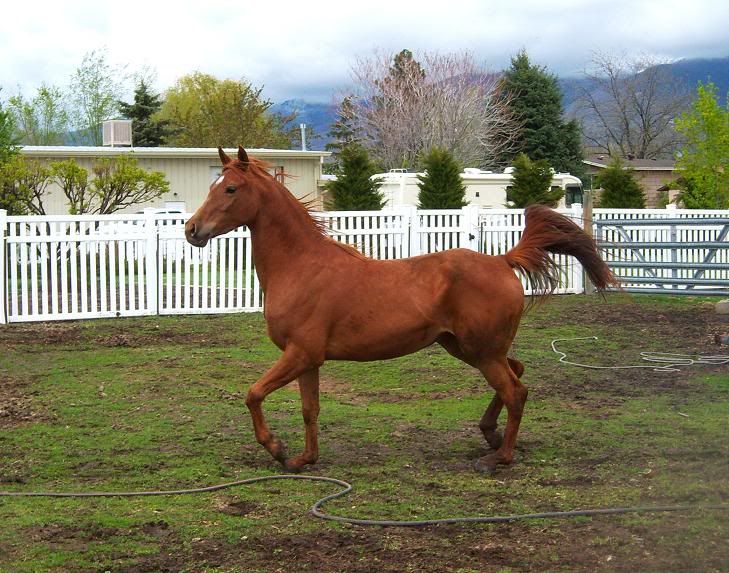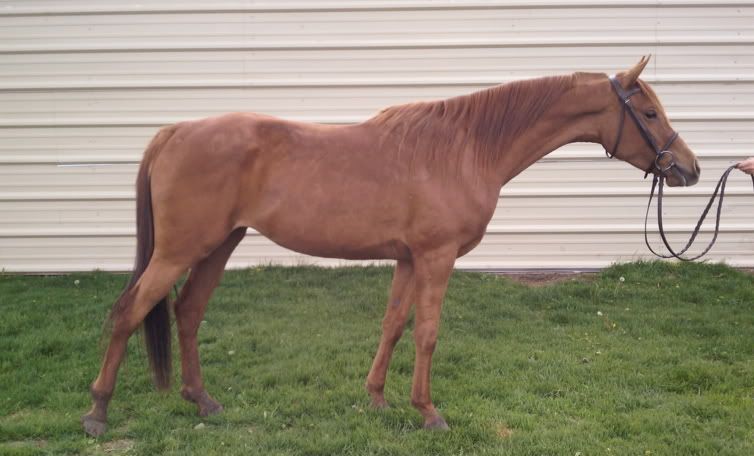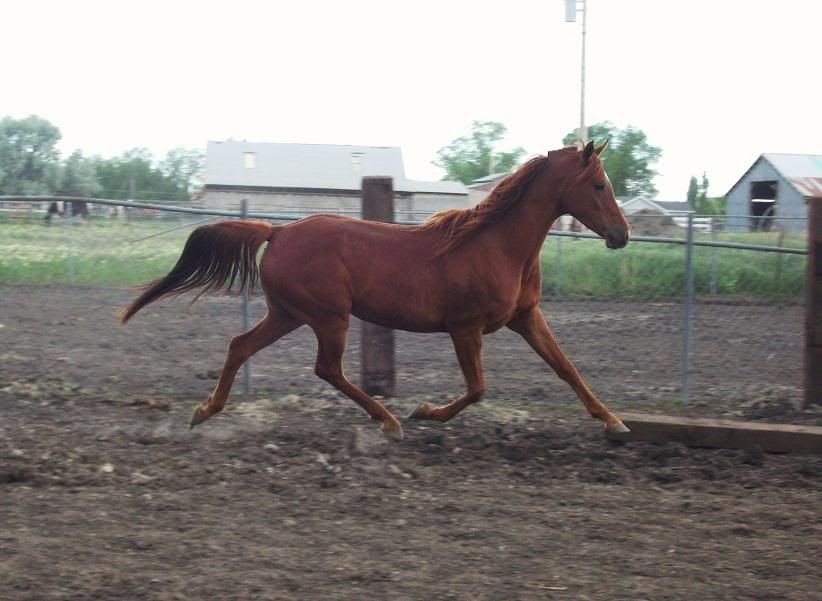 Lily as a yearling
http://www.youtube.com/watch?v=iIpz8e0ZdRI
Lily now:
http://www.youtube.com/watch?v=ow40Rmsd-oE