Show Us Pics of Stallions you think are Handsome & Masculine!
Started by
Mc Shane Arabians
,
May 03 2008 08:49 PM
231 replies to this topic
Posted 09 February 2011 - 05:57 PM
Spirittyme, thank you.

Wow there are a lot of really nice stallions on here.

Northwind Arabians
Standing;
Ballience V (Allience+// x Balquenette V) Res Canadian Nat. Ch. Park and Res. Nat. Ch. Eng. Pleasure Jr Horse.

.
Owned by, Northwind Arabians
El Shuja Wahid (Norus x Naftula by Moniet El Sharaf) Straight Egyptian

.
Owned by, Northwind Arabians
The Elixir (HI-Fashion Mreekh x Jaliya), Straight Egyptian. Canadian Nationals, and Scottsdale, Top 10 Stallion.
Owned by, Watson Arabians.
or visit our photo site of all our horses
---
Posted 09 February 2011 - 11:15 PM
Thanks Gari! That's a picture of last year at 22.

Al's pedigree has intrigued me as I've studied it. It was as if someone was trying to take the best old trotting lines from all many backgrounds (Polish, Egyptian, Crabbet, Domestic) and breed them into one horse.

Ribiyas
Khaled
Rehal
Naomi
Mesaoud
Queen of Sheba
Nasik
Trypolis
Wielke Szlem
Sakr
Ansata Ibn Sudan
Berk
Raffles
Comet

Certainly not a typical pedigree by today's standards.

My boy is very similarly bred... he will be 25 next month, I think this guy is super masculine, but more old style: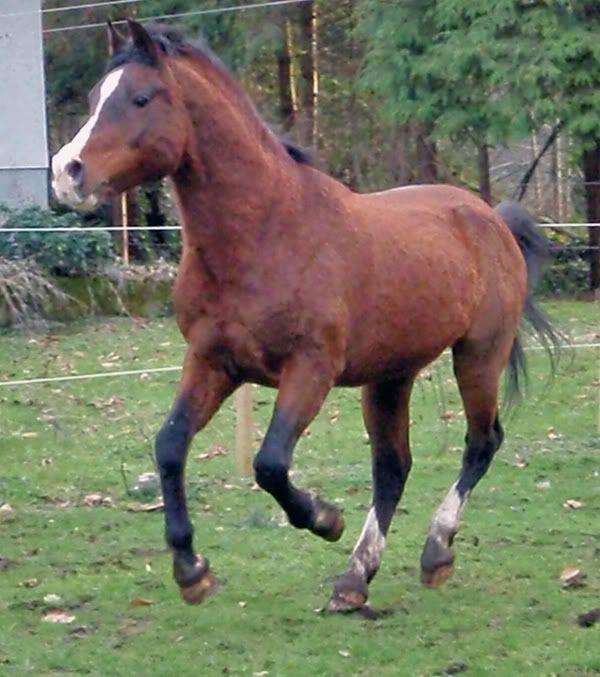 ---
---