0
Sensay's Story
Posted by NadiaKA , 09 September 2008 · 1,953 views
**Warning: Graphic Wound Photos Below**
After a long and difficult journey and now with another long road to recovery ahead, the straight Russian mare Rare Sensaytion has arrived to join our broodmare band at Kakagi Arabians. She is sired by the imported Topol son *Novator, known as a sire of athletes including 5 National winners in Dressage (Training level through Prix St. Georges) and Stakes winners on the track. Her dam, PR Sensacja, placed in all 6 starts on the track and has produced a multiple Regional winner in Dressage, Training through 4th level. PR Sensacja's sire *Mandat was an imported Aswan son out of Miest, the Salon daughter who produced the Kossack Stud's Peleng son
Gomel
, winner of 44 out of 53 starts in Dressage when competing against warmbloods in Europe.
*Novator:
*Mandat:
Rare Sensaytion herself placed twice in two starts on the track and was a Class A winner in halter. Her son Rizinshinecollin has also raced, starting 10 times and finishing as high as 2nd. After seeing what our stallion *Nefison has produced with the *Novator daughter Novaya, owned by Kim Cox of Caramea Stud, we were excited to find Rare Sensaytion available in Maryland. She represents what has been a proven cross with *Nefison both phenotypically and genotypically and is young enough that we are hoping to also try her with our young *Nefison sons.
Unfortunately Rare Sensaytion's journey to Canada was not an easy one, and after three legs of travel and two layovers, she arrived with a severed tendon in her right hind leg and various, more superficial injuries. The first leg of Sensay's trip went relatively well and she arrived in KY without major problems, but at this point we were now well aware of her aversion to trailer rides. We made a point to warn our next hauler and request that she be hauled in a box, but unfortunately it is our understanding that the warning did not make it on to the driver, and no box was available. This is not the end of what this particular hauler put us through, if anyone would like more details, feel free to contact me. Between KY and MI Sensay kicked the door off the trailer and put her foot through a window, resulting in the worst of her injuries. Less than wonderful vets along the way didn't improve matters, but we are grateful to both Cindi Nutter of Sport Arabians for laying her over in KY, and especially to Jim Andreson of Selket Arabians for caring for her in MI. There would clearly be no more haulers in her future, so with the help of Joanne Ogden (coming to our rescue yet again!) we picked Sensay up in MI and are now caring for her wounds at home.
This is the worst of them, pictured (before cleaning) August 29th, two days after arrival: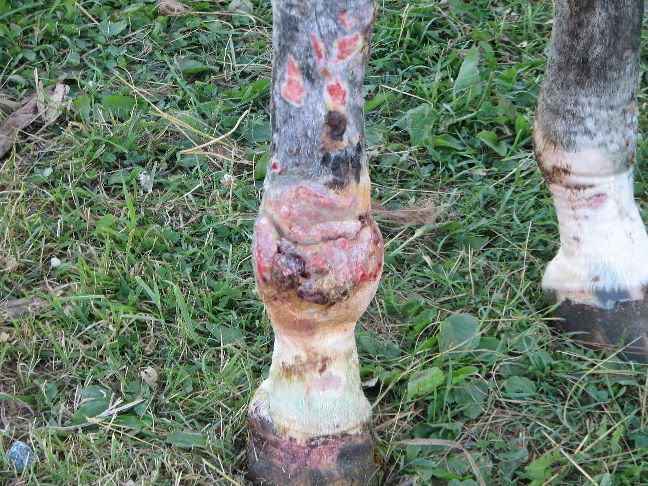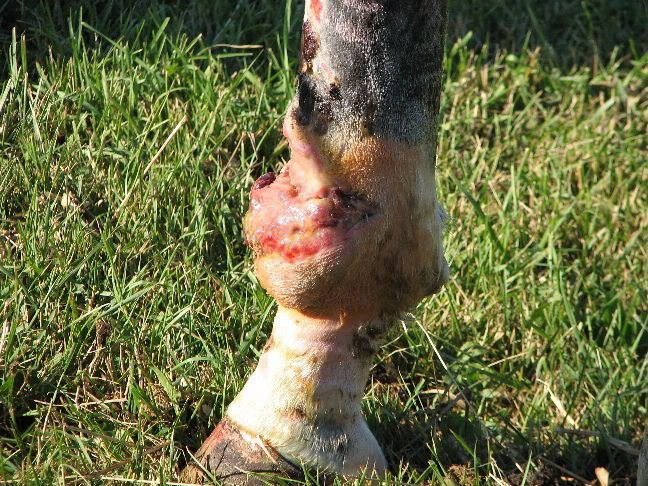 August 31st: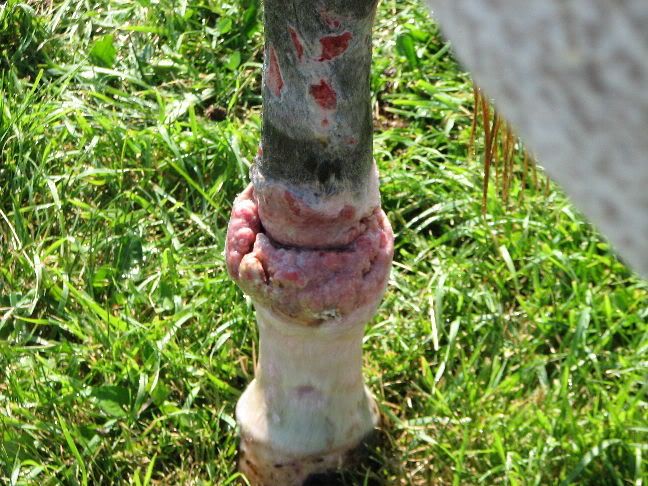 September 2nd: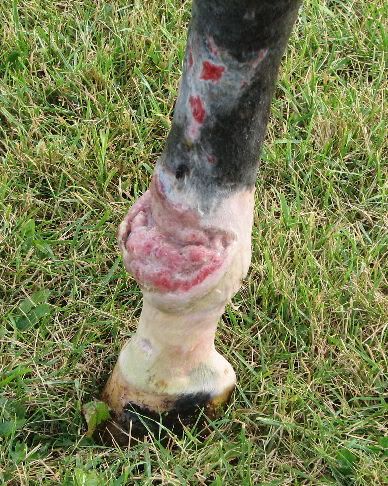 And September 6th: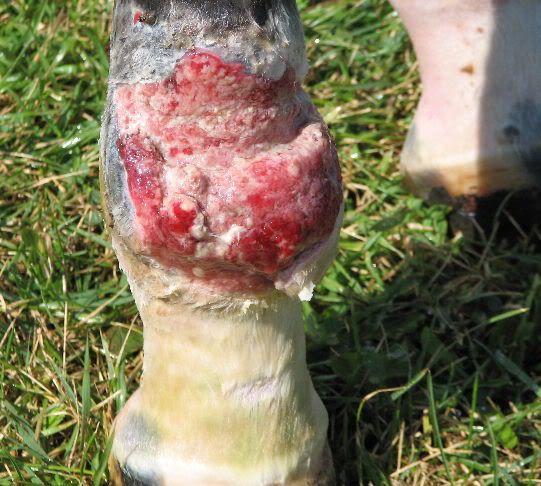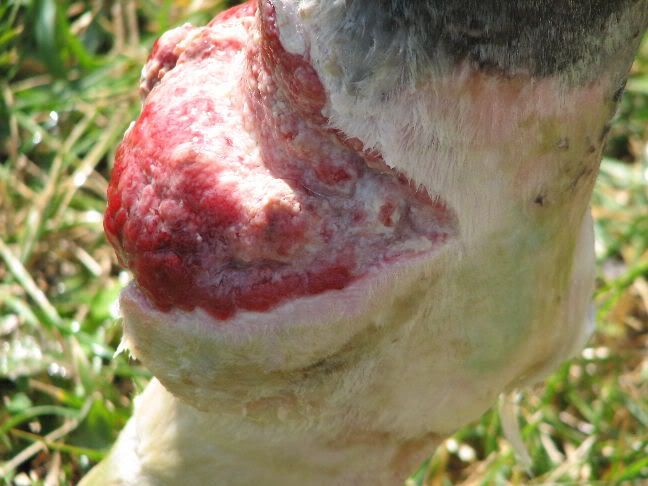 We have a long road ahead, but Sensay has proven to be a 'tough cookie' and quite the survivor to make it this far. When she has recuperated enough to spend a little time outside, I will share some pictures of the rest of her!